讲座通知 | 澳大利亚昆士兰科技大学Kevin C. Desouza教授:共建社会自治体系的未来
发布日期:2018-10-16 16:13:00
演讲人:Kevin C. Desouza教授,澳大利亚昆士兰科技大学
主持人:谷晓坤,中国城市治理研究院合作交流部副主任,上海交通大学
时间:2018年10月23日(周二)下午14:00-16:00
地点:上海交通大学徐汇校区新建楼239 会议室
报名链接:http://gwj8asyqq141okck.mikecrm.com/9WSjVmp
主办单位:上海交通大学中国城市治理研究院;上海交通大学国际与公共事务学院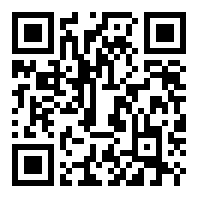 讲座摘要:新兴科技从根本上影响和改变着我们社会。Kevin C. Desouza教授尤其关注科技创新对公共机构设计,公共政策制定、实施和评估机构,以及公共产品治理框架的影响。在未来社会,自治系统决定了人际交互的模式。新兴科技的发展有助于构建一个更加宜居、公正、富有弹性和可持续发展的社会。为了实现这一目标,我们需要各学科领域的学者持续关注和积极参与,尤其需要公共政策和管理领域学者的加入。
本次演讲中,Kevin C. Desouza教授将从众多新兴技术在公共领域的应用案例出发,讲述为什么我们需要公共政策和管理学者积极参与到社会自治系统的开发和实施,案例包括预测分析系统、区块链、社交媒体和机器学习算法等新兴科技的公共应用。同时,Kevin C. Desouza教授也将讨论科技快速发展时代下,公共机构所面临的治理困境和政策挑战等议题。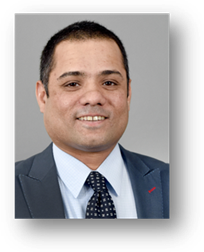 演讲人简介:Kevin C. Desouza,澳大利亚昆士兰科技大学商学院管理系教授,美国布鲁金斯学会(Brookings Institution)非驻院资深研究员, 上海交通大学中国城市治理研究院特约研究员,曾任华盛顿大学,弗吉尼亚理工大学和亚利桑那州立大学(ASU)终身教授,伦敦政治经济学院,威特沃特斯兰德大学和卢布尔雅那大学客座教授。
Desouza教授曾编著9部专著,发表学术论文超过130多篇,研究领域包含信息系统,信息科学,公共管理,政治科学,技术管理和城市事务等,研究被引率超7000余次。他的研究成果曾发表在《斯隆管理评论》、《斯坦福社会创新研究》、《哈佛商业评论》、《福布斯》、《商业周刊》、《华尔街日报》、《今日美国》,NPR,PBS和Computerworld等重要刊物和媒介上。Desouza教授常年致力于为国际公司,非政府组织和公共机构就信息系统管理,知识管理,创新计划,危机管理和领导力发展等战略管理问题提供咨询,并获超过180万美元的研究经费。 了解更多Kevin C. Desouza教授信息,请访问其个人网站http://www.kevindesouza.net.
Shaping the Future of Autonomous Systems in Society
Speaker: Kevin C. Desouza, Professor of Business, Technology and Strategy in the School of Management at the QUT Business School
Host: Xiaokun Gu, Associate Director, Communication Department, China Institute for Urban Governance, Shanghai Jiao Tong University
Time: October 23th (Tuesday), 2018, 14:00-16:00
Location: Room 239, Xinjian Building, Shanghai Jiao Tong University Xuhui Campus (No. 1954 Huashan Road, Xuhui District)
Sign-Up Link: http://gwj8asyqq141okck.mikecrm.com/9WSjVmp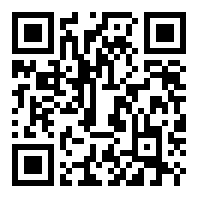 Organizations:
China Institute for Urban Governance, School of International and Public Affairs, Shanghai Jiao Tong University
Abstracts:
Emerging technologies are fundamentally impacting and transforming all aspects of our society. Professor Desouza is particularly concerned with how technological innovations impact 1) the design of our public institutions, 2) the apparatuses through which we shape, implement, and evaluate public policies, and 3) our governance frameworks for public goods. All indications suggest that we are moving toward a world where autonomous systems will dictate how we interface and interact with other agents and objects in our society. We can take advantage of emerging technologies to make our societies more livable, just, resilient, and sustainable. To realize this future, we need active and sustained engagement by scholars across a myriad of disciplines, especially public policy and management.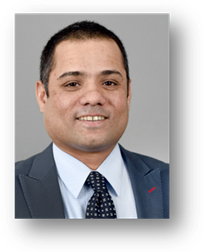 Public policy and governance scholars have largely been absent when it comes to engineering efforts related to the design and deployment of autonomous systems and policy debates that will shape their impact on our society. In this talk, Professor Desouza will outline why we need active engagement by public policy and management scholars during phases of autonomous systems development and implementation. Examples will be drawn from over a dozen research engagements that have studied emerging technologies in the public sector, from predictive analytic systems to blockchain, social media platforms, and machine learning algorithms. I will outline key governance dilemmas and policy challenges confronting public agencies as they try to keep up with the rapid pace of technological innovations.
Speaker Introduction:
Kevin C. Desouza is a Professor of Business, Technology and Strategy in the School of Management at the QUT Business School. He is a Nonresident Senior Fellow in the Governance Studies Program at the Brookings Institution and is a Distinguished Research Fellow at the China Institute for Urban Governance at Shanghai Jiao Tong University. He has held tenured faculty appointments at the University of Washington, Virginia Tech, and Arizona State University (ASU). In addition, he holds or has held visiting appointments at the London School of Economics and Political Science, Università Bocconi, University of the Witwatersrand, and the University of Ljubljana.
Desouza has authored, co-authored, and/or edited nine books. He has published more than 100 articles in journals across a range of disciplines including information systems, information science, public administration, political science, technology management, and urban affairs. His research has been cited over 7000 times. Multiple outlets have featured his work including Sloan Management Review, Stanford Social Innovation Research, Harvard Business Review, Forbes, Businessweek, Wired, Governing, Slate.com, Wall Street Journal, USA Today, NPR, PBS, and Computerworld. Desouza has advised, briefed, and/or consulted for major international corporations, non-governmental organizations, and public agencies on strategic management issues ranging from management of information systems, to knowledge management, innovation programs, crisis management, and leadership development. Desouza has received over $1.8 million in research funding from both private and government organizations. For more information, please visit: http://www.kevindesouza.net.