讲座通知|6月27日伊利诺伊大学芝加哥分校 Jered Carr 教授讲座
发布日期:2019-06-25 17:28:00
Analyzing the Effectiveness of Networks of Intergovernmental Agreements: Evidence from Crime Prevention and Economic Development Networks in the U.S.
Speaker: Jered Carr, Professor and Department Head, College of Urban Planning and Public Affairs, University of Illinois at Chicago, Co-Editor and Managing Editor, Urban Affairs Review
Host: Junli Yu, Assistant Researcher, Editorial Office of China Institute for Urban Governance, Shanghai Jiao Tong University
Time: 10:00-11:30, June 27th, 2019, Thursday
Location: Room 238, Xinjian Building, Shanghai Jiao Tong University Xuhui Campus (No. 1954 Huashan Road)
Organizations: China Institute for Urban Governance, School of International and Public Affairs, Shanghai Jiao Tong University
Register: http://gwj8asyqq141okck.mikecrm.com/06edZ9F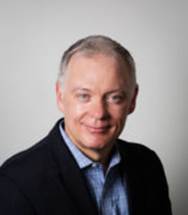 Abstract:
While scholars and practitioners frequently laud the potential of networks to improve service delivery and address complex policy problems, empirical evidence of the effectiveness of networks is surprisingly scarce. This lack of evidence leaves local governments and policy actors unclear about the most effective strategies and structures to pursue. Progress on this critical question has been hindered by a general lack of information on complete local public service networks over time. Longitudinal data permit researchers to explore organization, network, and community-level outcomes and assess how networks shape and are shaped by those outcomes.
We fill this important gap in this literature by examining the effectiveness of networks of intergovernmental agreements created by local governments in Iowa to address two critical policy areas: economic development (382 agreements with 440 unique participants) and policing (2119 agreements with 884 unique participants). First, we summarize the typical elements of these intergovernmental agreements in terms of length of agreement, institutional format, resources, governance, and objectives articulated in the agreement. This analysis provides important insights about the different approaches network participants use to structure the participation in the network. Second, we examine the effect of changes in the composition of the structure and composition of these three networks from 1993-2016 on changes observed in a series of variables indicating economic development, public health, and public safety outcomes. These findings provide important insights about how forms of governance, network structure and composition, and network management and processes impact the success of effect of public service networks. We build on these findings to outline a research agenda focused on examining the success of the networks local governments create to address important public policy challenges.
Speaker Introduction:
Jered B. Carr received his Ph.D degree in public administration from the Askew School at Florida State University and an M.A. in economics and B.A. in finance from Florida Atlantic University. His dissertation, "The Political Economy of Local Government Boundary Change: State Laws, Local Actors, and Collection Action," received the 2001 Leonard White Award from the American Political Science Association.
Carr's teaching and research interests are in intergovernmental management, metropolitan governance, and local government administration. He teaches courses in intergovernmental management, public administration, urban policy and local government administration. He has ongoing research programs focused on effective metropolitan governance, public services contracting, risk perceptions in intergovernmental service collaborations, the effects of city size and density on civic and political engagement.
Carr is co-editor of City-County Consolidation and Its Alternatives: Reshaping the Local Government Landscape (ME Sharpe, 2004). His research has been published in a wide range of journals in public administration and urban affairs, including the American Review of Public Administration, Journal of Urban Affairs, Local Government Studies, Political Research Quarterly, Public Administration Review, Publius, State and Local Government Review, Urban Affairs Review and Urban Studies. Carr is an active member in the American Political Science Association, the Urban Affairs Association and the Section on Intergovernmental Administration and Management (SIAM) of the American Society for Public Administration.
He is Co-Editor and Managing Editor of the Urban Affairs Review. UAR is a leading scholarly journal publishing conceptual and empirical research on issues of politics, policy, and governance in urban, regional, and metropolitan settings throughout the world.